One of my goals this year, is to intentionally share my faith. Nothing of great wonder has happened so far, but I have had more conversations than usual because I allow them to happen. Jesus encourages us to go and spread the word, we want to support you as you do this. Here are 5 tips to help you
Be Kind
This isn't about 'being nice' although that can sometimes be part of it. It is however about being kind. People are not usually won over by arrogance and stubbornness. Instead, find ways to show God kindness to people. Maybe that is through how you speak to them, how you share your faith or offer prayer. Maybe it is acts of kindness, or through watching how you are with others. We are kind because God shows immense kindness to us; it is "His kindness that brings us to repentance". Be kind, and when they ask why, point them to Him
Be Courageous
Being kind is not incongruous with being courageous. God is not a walkover in his kindness and nor should we be! Being kind can sometimes be a courageous act! However, be courageous too in stepping out. If you want to host an event or idea in your school, then be courageous. Pray about it, talk to people kindly about it, be willing to hear others ideas, then be courageous and act.
You can be courageous on an individual level too. I've recently stepped out in having a conversation with an associate who used to tell me they were an atheist having had a bad experience with super pushy Christians. Yet I knew God was encouraging me to be honest about my faith in a conversation I was having with her. I tried to ignore him but realised I was focussing more on ignoring him and less on what they were saying  I bit the bullet and did, and you know what,  it was ok and I found out she now would call herself agnostic.
Be Humble
Pray, pray, pray. God loves a humble heart. We will have our own thoughts, timelines, and targets for who should be saved. Ultimately we will lose heart if we rely on these. Be humble, fix your eyes on Jesus.
"True humility is not thinking less of yourself; it is thinking of yourself less."
― Rick Warren,
Be Willing
One thing I noticed in my prayer life, was that I often just ask for things to happen, listen and then that's it. What I don't do is ask what my part might be to play in this. My motto this year is
Step back, Slow down & See
The reason for this is I believe as I step back from all I'm asking and slow down to see what he is doing, I will then see what He is calling me to in my prayer. Then I need to be willing to step into what He is showing me…being humble, courageous, kind…and willing.
Be Together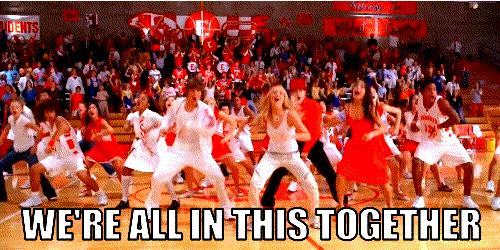 Jesus sent people out in groups and pairs. We must be the same. It is so much better being in it together. If you have a church outreach event, or a youth event where you are asked to invite people, then support each other in asking friends. Celebrate with those who have friends who respond and encourage those who feel disappointed in their friends response. Have Courage, Be Kind, Stay Humble
we are the hopefuelled